Quality in
making process
trusted products
Bound to the enchanting orient, brilliant jewels to become the  identity of a brand that carved its name with tradition and elegance.  Jawhert Al Sharq Sweets was established in the year of 1975, and  was founded by Mr. Sobhi Amin. Ever since the beginning, we have  been designed  with our traditionally made, original sweets, and  decent assortments. Embellished by an astounding attention to  every detail, to ensure and guarantee only the highest levels of  quality. We carried this legacy to the modern day, with an  unwavering quality commitment, and with the significance of  uniquely crafted tastes.
Our vision is to simply keep the authentic heritage of the Arabic  sweets alive and blooming. That is why we are always vigorously  working to enhance our production, through maintaining the steady  foundation of our excellent quality and unique selections. Jawhert Al Sharq Sweets had been in the market for a long time, and  it is continuously growing with the aim of drawing ventures, sprung  from the countless numbers of loyal customers, and their constant  and much appreciated support.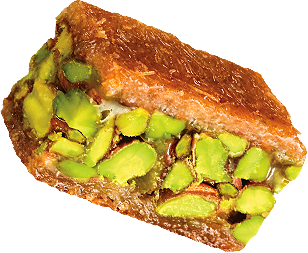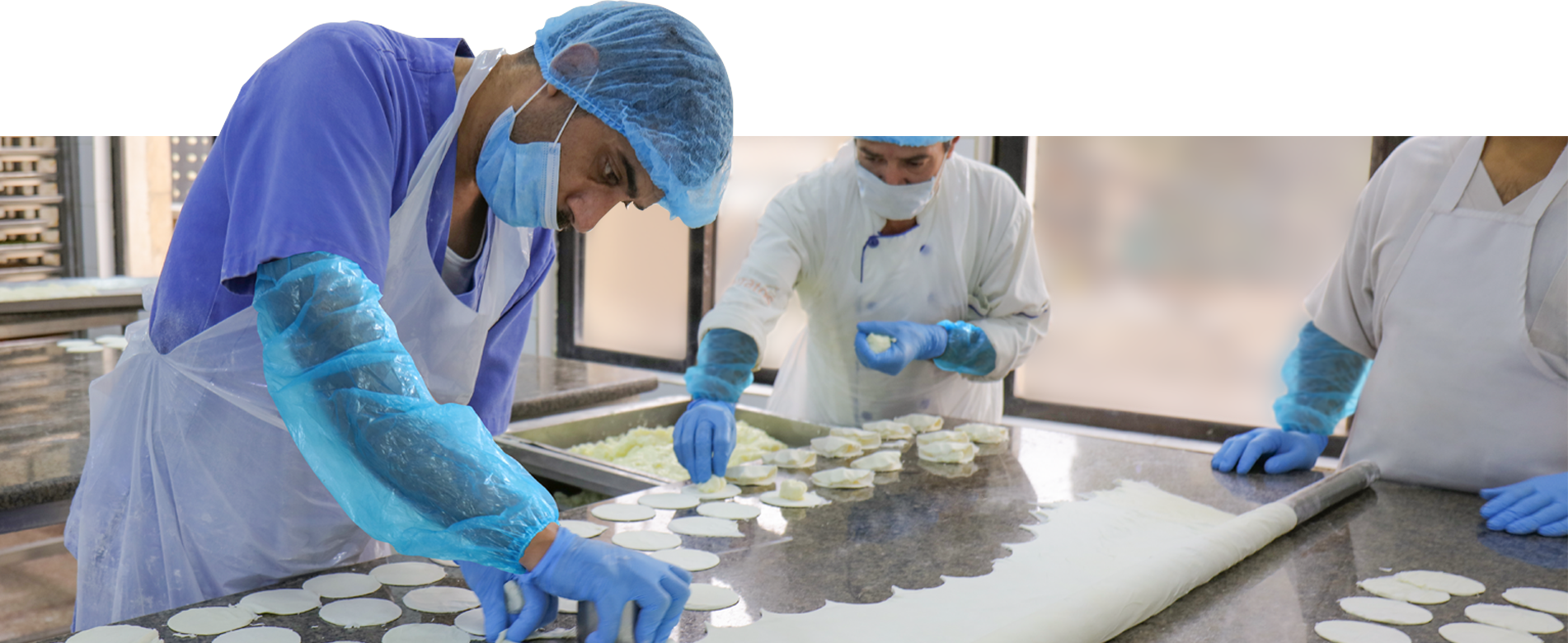 Quality is the most significant trait a business can hold, as it carries  its success and preserves all elements of prosperity. And at Jawhert  Al Sharq establishment we are committed to deliver the quality that  reflects our standards and professionalism.  Our team of quality auditors conducts thorough testing on our  advanced manufacturing equipments. Excellent quality is sustained 
at each stage of preparation, starting from the raw materials  selection to the final dispatch to our valued customers. The  complete preparation is supervised by our experts, who have  extensive knowledge and experience in this field.  The brand "Jawhert Al Sharq Sweets" continued to flourish and  expand, therefore we were able to build a solid local presence, and  to reach the foreign markets by obtaining food safety certificates  and regulations "HACCP and ISO 22000: 2018".
With every item we create, we are telling a story through the divine flavors of our sweets, that will take you on a journey of luxuriously luscious experience. Jawhert Al Sharq Sweets is proud to present a large selection of tastefully made Arabic sweets. Our products range includes famous sweets, such as Baklawa, Ma'amoul, Kunafa, cakes, and many other delicious items.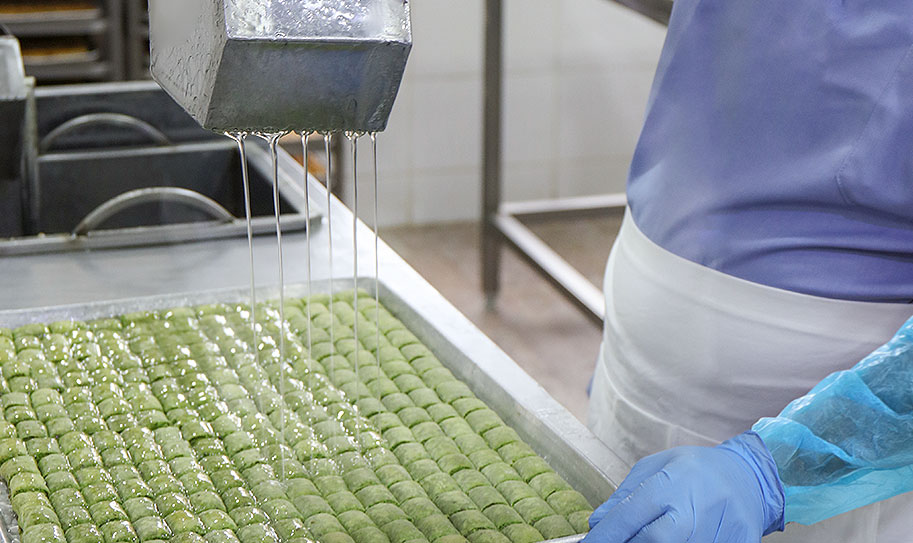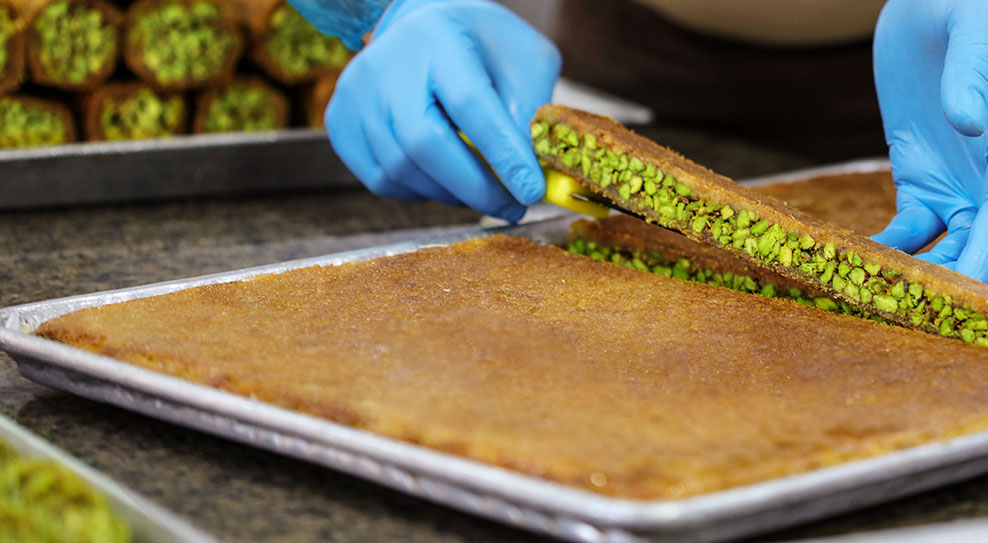 Our team of skilled professionals are always finding new methods to  uniquely prepare tasty sweets and desserts for the sweet-tooth  connoisseurs. We hold an impressive portfolio of sweets and  innovative items that are rich and delectable.  Our customers' satisfaction is very important, and we take pride in  providing the best and most practical services.That is why we came  up with seasonal innovations and creative gift packaging, suitable  for every festive occasion.   We take extreme measures to ensure proper hygiene and quality  checks during each step of the production, up to the final stage of  packaging and dispatching of the products. Finally we believe that  packaging should be equivalent to the product, and to reflect with  elegance the brand's excellency.  
The core values of our establishment are passion, commitment, and  quality. These values kept their essence and carried it through time  till today, to tell the story of our success, and all the hard work we  conducted with passion, and our promise of always delivering the  best in the sweets industry.